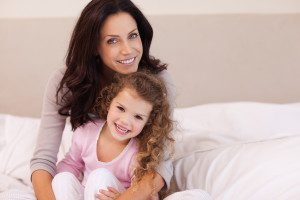 At California Dermatology Specialists, located in Brentwood, Los Angeles and Calabasas, California, we offer advanced medical care for all skin ailments and for skin of all types and colors. Our Board Certified Dermatologists have decades of experience diagnosing the root causes of problematic skin conditions, as well as developing powerful and effective treatment plans that target those conditions at their source, where it counts the most. In many cases, problems on the surface of the skin are only the most visible markers of medical concerns deep within the tissues of the skin or the body. We will take the time to properly diagnose the underlying causes of those visible symptoms and tailor the treatment approach to ensure that those underlying causes are addressed as completely, effectively, and permanently as possible.
We offer a full range of dermatological services, such as:
Our talented, experienced, and caring medical team has extensive experience working with patients of all skin types, including both light skin and skin of color, and we have a thorough understanding of the different skin concerns and treatment requirements that individuals of different backgrounds and ethnicities require. We never offer "cookie-cutter", one-size-fits-all treatment packages, but instead, we take the time to get to know you, your medical history and background, and your unique concerns, so that we can individually tailor each and every treatment to you and your skin.
Our practice is founded on the principle that a knowledgeable patient is a healthy patient. Whether you are suffering from a minor but irritating rash that just won't go away or you have been diagnosed with skin cancer and require surgery, our goal is to ensure that you understand the root causes of your specific concern as well as the full range of potential treatment options, what each entails, and the benefits and risks associated with each one. We will take the time to listen to your concerns, answer every one of your questions, and make sure that you have the information you need to make an informed, educated choice about your skin's health.
If you have a skin problem that requires immediate attention or if you have had a long-standing concern that you would like to finally address and resolve, we encourage you to contact our specialists immediately for a consultation. We look forward to meeting you, to working with you, and to helping you, and your skin, stay strong and healthy for years to come!
Contact California Dermatology Specialists 
At California Dermatology Specialists, with offices in Brentwood, Los Angeles, we specialize in offering the very highest level of patient care founded on a philosophy of medical excellence coupled with a dedication to cutting-edge advancements in dermatology and aesthetic medicine. Led by our Medical Director, Board Certified Dermatologist Dr. Eric Meinhardt, our highly trained and experienced staff of dermatologists, nurses, and licensed aestheticians have made it their goal to provide you with the specialized, customized skin care you require to address your medical and aesthetic concerns at their source. Whether you are seeking cosmetic enhancement services or medical dermatologic care, we will work with you to develop an individually-tailored treatment plan that will optimize your health and well-being and maximize your comfort and safety.
If you have a skin care concern and would like more information about the advanced clinical dermatological treatment options available at California Dermatology Specialists, or would like additional information about our complete offering of dermatological and aesthetic services, we invite you to contact our office today. We look forward to hearing from you!