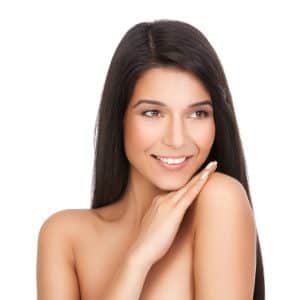 Skin Care – Esthetician Services
Healthy Skin Is Radiant Skin! Our skin is the largest organ we have but unfortunately, it is also the most exposed and the most vulnerable, taking the brunt of exposure to damaging UV rays and environmental pollutants.  Yet our skin is as unique as we are, and we all have different skin concerns, skin textures, and skin types that respond to exposure, aging, cosmetics, and skin care regimes very differently. Therefore, at Cosmetic Dermatology Specialists in Brentwood, Los Angeles, we offer an extensive selection of customizable skin care services designed to meet your unique skin care needs and ensure uniquely beautiful results. We have carefully selected these advanced treatments and products because they provide your skin with amazing aesthetic and health benefits that will leave you loving your skin again!
If you are looking for a solution to one or more of these conditions, then you owe it to yourself to talk to one of our fully-licensed aesthetic professionals:
Acne
Acne scarring
UV damage
Rough, dry skin texture
Fine lines/wrinkles
Stretch marks
Cellulite
Dr. Eric Meinhardt is a Board Certified Dermatologist who specializes in keeping your skin healthy and gorgeous and he founded California Dermatology Specialists with this objective in mind. Our master medical aestheticians have years of experience, giving them an excellent understanding of the various nuances related to the skin and skin care needs. Their goal is to provide you with a customized skin care regimen based on specialized products and treatments that will benefit your skin and also fit into your lifestyle. Whether your skin concern has to do with aging, sun damage, acne, or just maintenance, we will devise a treatment plan that promotes healthy, beautiful and glowing skin!
Aesthetician Services
At California Dermatology Specialists, we offer a myriad of skin care procedures each designed to target different cosmetic concerns.  Our offerings include:
SilkPeel®: With SilkPeel, you will benefit from a patented dermalinfusion technology designed to treat a wide variety of visible skin conditions on the face and the body. Rather than blasting particles at the skin, dermalinfusion uses controlled vacuum pressure to pull the skin up into a chamber in the hand-piece where it can be evenly abraded at different pressures without causing significant discomfort. This allows the diamond abrasive tip to very consistently and evenly remove the outer layer of the skin while enabling the infusion of therapeutically-designed solutions deep into the skin to stimulate cell regeneration.
Facials: We offer a wide variety of customizable facials that help restore your skin's healthy glow. Whether your concerns lie with signs of aging, sun damage, or acne, we will recommend a facial that will accomplish your aims in a comfortable, relaxing, and professional environment.
Chemical Peels: Chemical peels utilize a specially blended chemical solution to gently remove the outer layers of the skin, along with any blemishes that exist in those layers, revealing the healthy skin underneath. Chemical peels are offered in a variety of strengths, making it easy for us to tailor your peel to produce the best results for you.
Microdermabrasion: Microdermabrasion is a safe and highly effective method of improving the appearance of fine lines, uneven skin tone, pores, acne scars, and much more. Your skin is revitalized with a spray of microcrystals that gently remove the outer, damaged layer of skin and encourages the production of new skin cells with higher levels of collagen and elastin. The result is smoother, brighter-looking skin.
Contact California Dermatology Specialists
At California Dermatology Specialists, with offices in Brentwood, Los Angeles, we specialize in offering the very highest level of patient care founded on a philosophy of medical excellence coupled with a dedication to cutting-edge advancements in dermatology and aesthetic medicine. Led by our Medical Director, Board Certified Dermatologist Dr. Eric Meinhardt, we have made it our goal to provide you with the specialized, customized skin care you require to address your medical and aesthetic concerns at their source. Whether you are seeking cosmetic enhancement services or medical dermatologic care, we will work with you to develop an individually-tailored treatment plan that will optimize your health and well-being and maximize your comfort and safety.
If you are interested in learning more about a treatment that will improve your skin's condition at California Dermatology Specialists, or would like additional information about our complete offering of dermatological and aesthetic services, we invite you to contact our office today. We look forward to hearing from you!