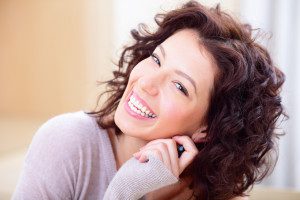 The skin is the body's largest organ and one of the most important. We don't often think about how much our skin does for us, yet it serves as a daily protector against the elements, constantly deflecting damaging UV energy from the sun and chemical pollutants in the air while still remaining supple, strong, and naturally-beautiful. But even the strongest and most healthy skin needs our help to resist the ravages of environmental exposure and retain its well-nourished, youthful glow. Whether you are in your 20s or 30s and want to maintain and preserve your smooth, youthful complexion or whether you are seeking a more powerful rejuvenation treatment to erase visible signs of aging and environmental damage, California Dermatology Specialists, with offices conveniently located in Brentwood, Los Angeles and Calabasas, California, offers an extensive selection of powerful cosmetic treatments designed to restore and enhance your skin's fresh, vibrant appearance.
Led by our Medical Director, Board Certified Dermatologist Dr. Eric Meinhardt, our expert team of Board Certified Dermatologists, nurses, and licensed aestheticians have decades of experience designing customized treatment plans that are uniquely tailored to achieve optimal results for skin of every color and type. We understand that every patient's skin is unique and may respond to cosmetic procedures very, very differently. Our medical team has extensive experience working with skin of color, as well as Caucasian skin, and we understand that skin of color can react very differently to even the most standardized cosmetic procedures. Therefore, we do not offer cookie-cutter treatments simply because they are the most profitable or the "usual" treatment. Instead, we customize every single procedure based on your unique skin type and pigmentation, to minimize the possibility of negative side effects and to maximize the long-term efficacy of your results.
At California Dermatology Specialists, we are pleased to offer an extensive offering of cosmetic dermatology services, including:
We have selected these specialized and advanced skin care and rejuvenation treatments to enable us to address and correct the widest possible range of aesthetic skin concerns safely and effectively. During your visit to California Dermatology Specialists, we will conduct a thorough examination of your skin and discuss with you your specific aesthetic concerns in order to offer an accurate, detailed diagnosis and design a treatment plan that is individually-tailored to refresh, rejuvenate, and renew your skin and your naturally-gorgeous appearance!
Contact California Dermatology Specialists
At California Dermatology Specialists, with offices in Brentwood, Los Angeles we specialize in offering the very highest level of patient care founded on a philosophy of medical excellence coupled with a dedication to cutting-edge advancements in dermatology and aesthetic medicine. Led by Board Certified Dermatologist Dr. Eric Meinhardt, our staff has made it their goal to provide you with the specialized, customized skin care you require to address your medical and aesthetic concerns at their source. Whether you are seeking cosmetic enhancement services or medical dermatologic care, we will work with you to develop an individually-tailored treatment plan that will optimize your health and well-being and maximize your comfort and safety.
If you are interested in learning more about facial rejuvenation at California Dermatology Specialists, or would like additional information about our complete offering of dermatological and aesthetic services, we invite you to contact our office today. We look forward to hearing from you!